You cannot do research without reading articles, and you will lose much time and become frustrated without the proper approaches to reading. I'm going to introduce a systematic method for reading research papers and taking notes in this blog. A similar list was originally published by Linshan Chu on a Chinese social media app, Xiaohongshu.
Choose resources and databases
The first step is to choose research databases like Web of Science, Google Scholar, or another specific database.
Select at least three keywords for your research topic and find relevant research papers
Your search should return no more than 50 results. If the number of results exceeds 50, consider adding more keywords until the number falls below 50. If the number of results is too low, consider reducing the number of keywords.
Import the chosen articles into a literature management software
Take citation files for the papers from the databases and then import them into a literature management software like Endnote. Then, using the software's bulk download function, obtain PDFs of the articles (if your software supports this), and finally, rename these PDFs with " year + the first author's name + title."
Skimming reading and intensive reading
You can choose one-third of the paper for intensive reading, and you can directly take notes (like annotations or highlights) in the article's PDF if you find some content to be especially meaningful. Skimming reading includes steps ①-④ and steps ①-⑦ are the complete procedure of intensive reading.
5.1 Skimming reading
First, browse all articles:
①. Read the title and keywords
②. Read the abstract
③. Read the conclusion
After these three steps, you can judge the relevance of a paper and decide whether to read further. If you find this paper is not relevant or helpful for your research, you can stop at any time and move on to the next article. If you find the paper relevant enough to learn the details or if you cannot determine if there is a strong connection between your research and this paper, you can turn to the next step.
④. Read the tables, figures and captions
Fresh learners often ignore the tables and figures and tend to skip exploring them, but this step is essential. You can read the titles and captions of the tables and figures first and then observe how the conclusions are drawn based on their contents. If you still do not understand the meaning of the graphs and tables, you can get some help from Google, Youtube, etc. If you find this article worth studying in-depth, you can move on to the next stage.
5.2 Intensive reading
Here are the standards for selecting papers for intensive reading:
Best fits your research protocol and your other requirements,
Most extensive data,
Peer-reviewed or from authoritative journals,
The methodology is transparent,
The article describes the latest progress on the topic (published within two years).
⑤. Read background and introduction
These parts can help you get background knowledge of your research area. It is also helpful for writing your introduction. Remember to highlight important sentences during reading.
⑥. Read results and discussion
The discussion is the heart of a paper and therefore needs our attention. This part shows how the authors compare their results with previous studies and discuss the significance of their own results. Remember to highlight important sentences, including key figures of data analysis, most important comparisons to other works, and reflection on applicability of results.
⑦. Read methodology
Reading the methodology requires you to go through a lot of details, which is not always necessary. However, if you need a detailed step-by-step reference or methodology comparison in the paper you are writing, then exploring the materials & methods section will come in handy.
Moreover, we are often not familiar with the methodology, which will affect the reading experience and comprehension. Reading the methodology is very time-consuming, so it can be a good idea to just read it from a few representative articles on the topic.
You can start a new document in the literature management software before reading. When you finish reading a paper, you can select some sentences from the original article which you think are useful and write them into the document. If the sentences you choose cite other literature, include the sources in the document so you may quickly review them in the future.
For more details, see: University of Oxford – Linshan Chu [https://www.nds.ox.ac.uk/team/linshan-chu]
Author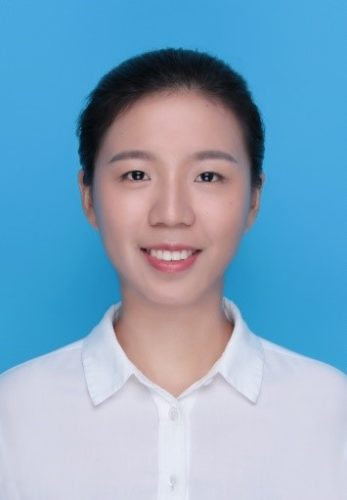 Xiaomeng Zhang works as a visiting PhD student at Aalto University's Water and Development Group in Espoo, Finland. She is also a PhD student at Renmin University of China in Beijing.