Elina Lehikoinen wanted to put her water engineering skills into practice while helping people in vulnerable situations. In this text, she shares her experience in the IMPACT training organized by the Finnish Red Cross.
Ever since I was just a little girl, I have been wondering what would be a useful profession and how I could help people the most. I was debating between different professions, but in the end – water seemed to be the element creating life the most and thus I chose water engineering.
I have been fortunate to have exciting opportunities to work abroad and by stepping outside of the comfort zone, I have truly understood the importance of clean water. Furthermore, I have been lucky to see very innovative ways to harvest and purify water.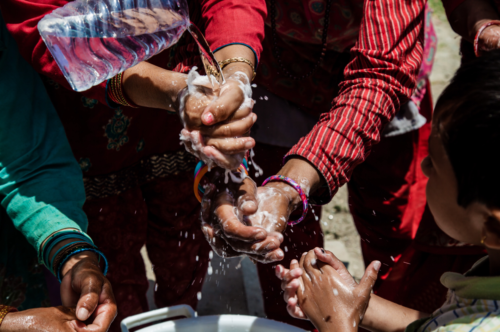 One of the most interesting experiences happened in a small fisherman's village by Lake Victoria, Kenya, where I was asked to design a "hippo-proofed septic tank". It took me awhile to put all the words together and understand what I was asked to do.
The problem was that the hippos came out from the lake during the nights and wondered around the housing area. One unlucky hippo had fallen into a septic tank and needed to put down because of the severe injuries. That was a sad tragedy to the whole community.
My Finnish engineering brains were thinking what's an average weight of the hippo, divided by the weight of four legs, the strength of the cement, etc. Luckily after a few days of complex speculating and calculations, someone simply suggested that how about just building a fence around the septic tank. Hippos apparently cannot jump – that made sense!
Water engineers are needed in various ways and luckily there are also different channels to help. Finnish Red Cross (FRC) is one of them and water engineers are crucially needed to complement their delegate reserve alongside with many other professionals. The delegates are sent around the world and deliver aid where it is needed the most.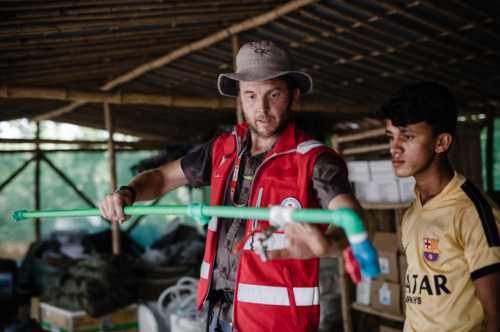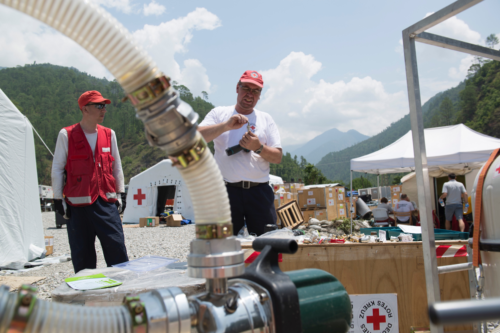 I did an IMPACT training with FRC, which is the first step to become their delegate – either for long term or short term missions. The IMPACT training prepares the participants to work as delegates for the International Red Cross Red Crescent Movement, providing the basic information about the humanitarian aid operations done by the Movement.
Finnish Red Cross organizes the IMPACT training usually twice a year. Additional specialized and advanced training are also provided by FRC.
Here is some information about the requirements, missions and ways especially in the perspective of water engineering:
Water-related tasks performed in disasters include, in particular, analysing and purifying water, building infra for water systems, constructing water tanks and networks. In addition to water expertise, willingness and flexibility to work in non-water related technical tasks is also expected. A description of the technical delegate profile can be found on FRC pages in Finnish and in Swedish.
When applying to the IMPACT training, the application should clearly demonstrate the professional and non-professional skills (i.e. language skills), motivation to work for the Red Cross and availability for international aid missions (how long and when). The Prerequisites for applicants can be found here.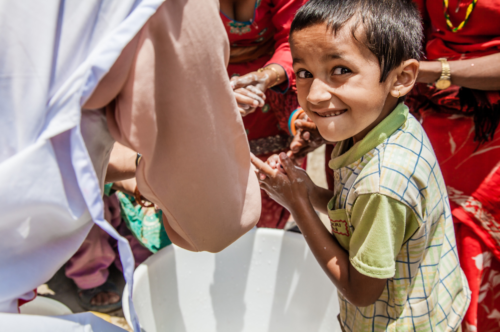 If you have any questions, feel free to contact directly Finnish Red Cross Training Officer Hanna Rajala (hanna-maria.rajala@redcross.fi) or me (elina.lehikoinen@aalto.fi) – we're happy to answer your questions!
Hopefully we'll meet at the field sometimes and can solve more water-related problems together!
Elina Lehikoinen (MSc in Tech) is a doctoral researcher in the WDRG. Her research concerns Finland's food system within global food security.