Dr. Jialiang Cai, postdoctoral researcher at our WDRG, attended the 2017 American Geophysical Union Fall Meeting in New Orleans (Louisiana, USA) during December 11-15.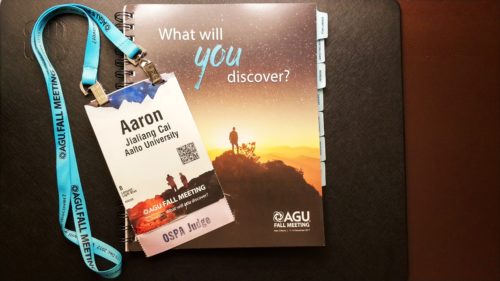 On December 13, he gave an oral presentation in the Water, Energy, and Society in Urban Systems II session. The topic of his presentation is Impacts of Urbanization on Water Use and Energy-related CO2 Emissions of Residential Consumption in China: A Spatio-temporal Analysis during 2003-2012.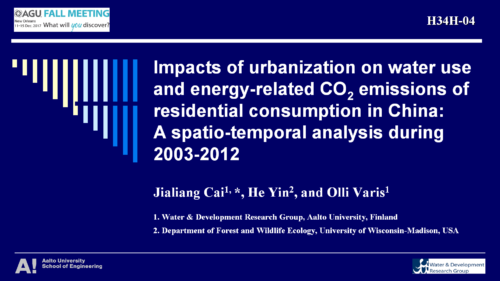 Dr. Cai addressed the prime necessity and importance to comprehend China's water and energy security under the effect of its dramatic demographic changes, by filling the knowledge gaps of understanding China's recent development in urbanization, its spatial features and links to water and energy security, particularly regarding residential consumption, as well as national policy-making in the context of its water-energy nexus, using an integrated and quantitative spatio-temporal analysis.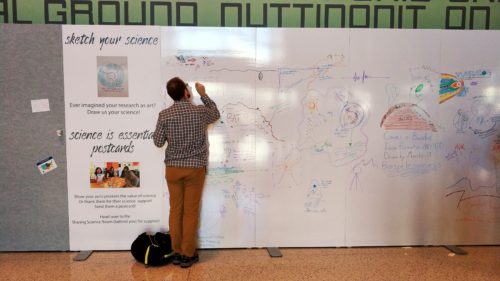 Along with seeking potential collaboration and networking, he also served as Volunteer Judge in the Hydrology Team for the Outstanding Student Paper Award Program.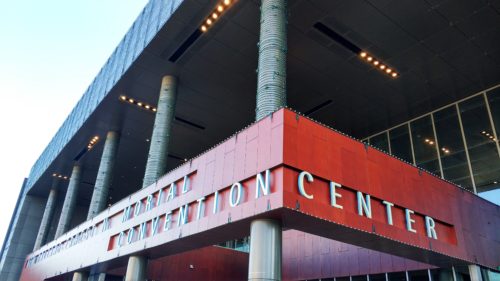 Find more information about Dr. Cai's research and publications on Aalto People.